EIFFEL DE HUS

Our young stallions did a fantastic show in Saint-Lô for the final in Normandy :
GWENNDU DE KERGANE (Capoutchi de Kergane x Grand Chef Bleus) and Audrey Paris were double clear in the 4yo class. They didn't touch any fence during the whole season.

FALKO DE HUS (Baloubet du Rouet x Vivaldi du Seigneur) shows all his qualities and is also double clear in the 5yo with François-Xavier Boudant.

PETRUS DE BRANDEGEM (Up To You x Adagio IV) shows his qualities of respect, power and his excellent temperament under the saddle of Valentin Besnard and is qualified for the final in Fontainebleau.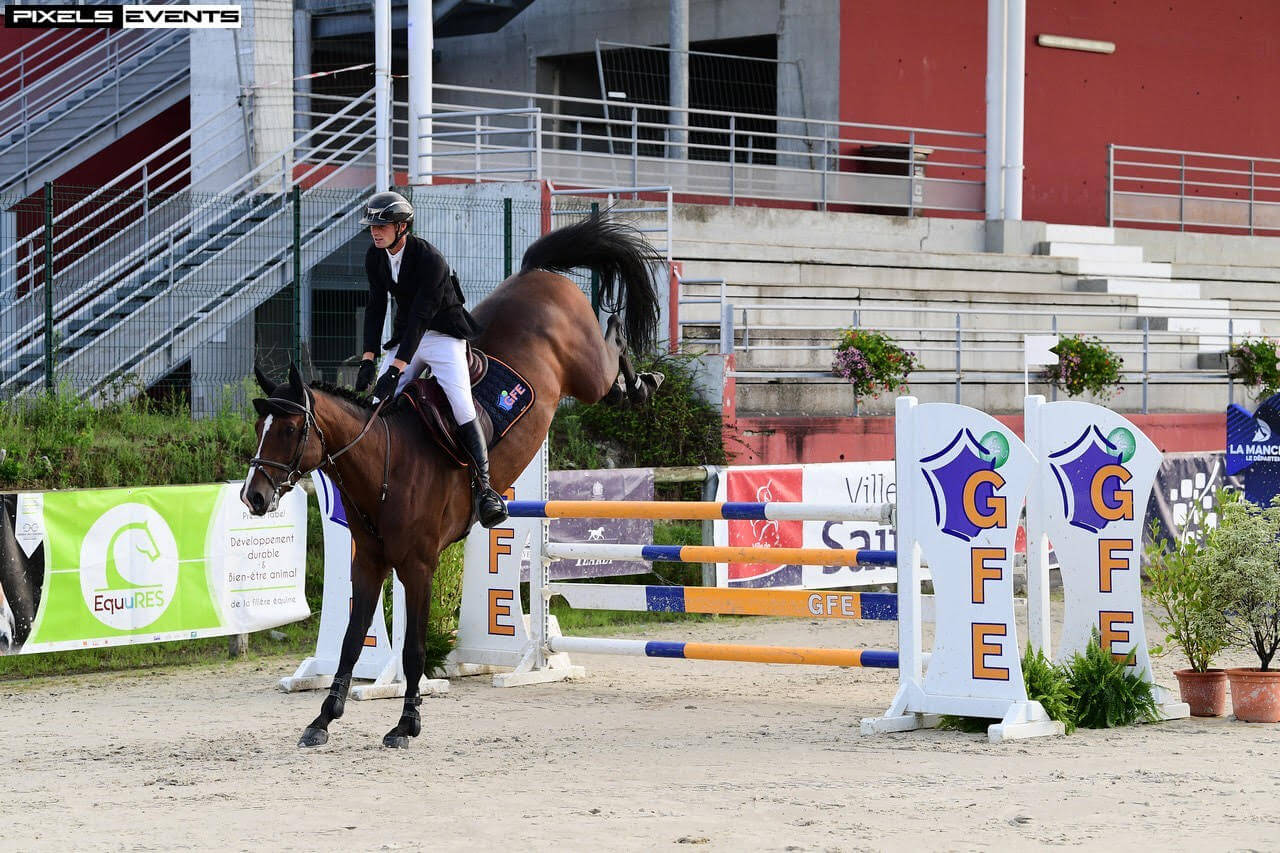 PETRUS DE BRANDEGEM

EIFFEL DE HUS (Con Air x Argentinus) and Valentin Besnard won their third victory of the season and are the Champions of Normandy.

EDEN DU ROUET (Chacco Blue x Baloubet du Rouet) is ranked among the best 6 yo and was double clear with Tony Cadet in Dinard.

Take a look on their videos below :


EIFFEL DE HUS


FALKO DE HUS


PETRUS DE BRANDEGEM


GWENNDU DE KERGANE


EDEN DU ROUET